1,2,3-Benzotrialole (BTA, BTA-Na)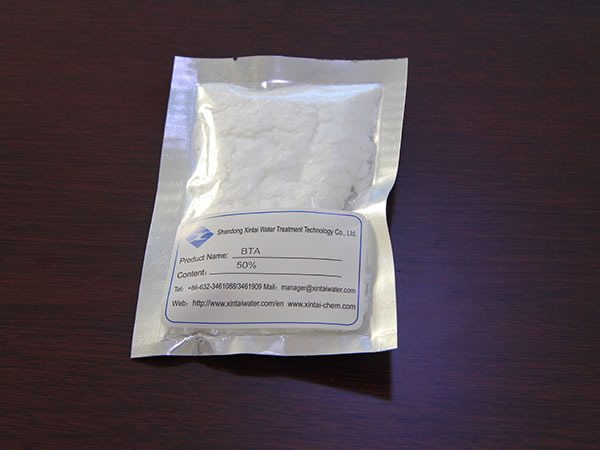 CAS No.: 95-14-7
Molecular formula: C6H4N3H(Na)
Molecular Weight: 119.0(141.0)
Properties and Usage:
This product can adsorb on metal surface and form a thin film to protect copper and other metals. It can be used together with many scale inhibitors and bactericide and algicide in circulating cooling water system, and shows a good corrosion inhibition effect. The dosage is 2-4mg/L. This product can also be used as anti-blushing agent, coating additives and luboil additive.
Specification:
Items
Index
name
BTANa
BTA
Appearance
Pale yellow transparent liquid
Pale yellow needle-like solid
Solid content %
30.0 min
99.0min
PH %
10-12
-
Density ( 20 ℃ ) g/cm3
1.12±0.1
-
Package and Storage:
25kg in plastic barrel, or as the requirements of clients. Storage for six months in room and in shady and dry places.