Benzalkonium Chloride (Dodecyl Dimethyl Benzyl Ammonium Chloride)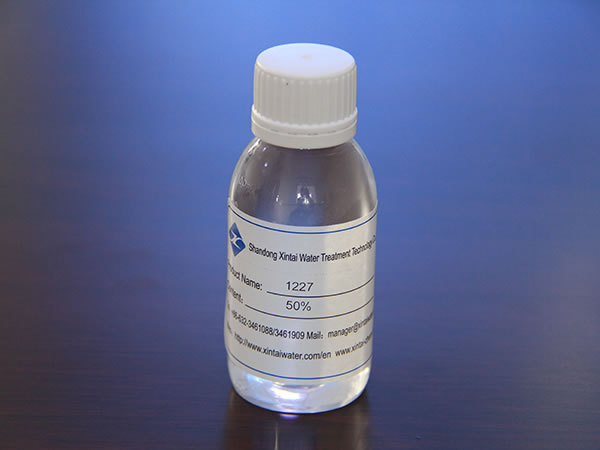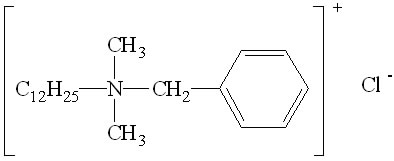 CAS No.: 8001-54-5 or 63449-41-2,139-07-1
Molecular Weight: 340.0
Molecular Formula: C21H38NCl
Properties:
Benzalkonium chloride is a kind of cationic surfactant, belonging to nonoxidizing bactericide. It can efficiently control algae propagation and sludge production in water. Benzalkonium chloride also has dispersing and penetrating properties, can penetrate and remove sludge and algae. It has low toxicity without cumulative toxicity. It is soluble in water, and convenient to use, will not affected by water hardness. Benzalkonium chloride can also be used as anti-mildew agent, antistatic agent, emulsifying agent and amendment in textile and dyeing fields.
Specification:
Items
Index
Appearance
colorless to pale yellow transparent liquid
light yellow transparent liquid
light yellow waxy solid
Active content %
44.0 min
80 min
88 min
Amine salt %
2.0 max
2.0 max
2.0 max
pH
6.0~8.0 ( as is )
6.0-8.0 (1% water solution)
6.0-8.0 (1% water solution)
Usage:
As nonoxidizing bactericide and algicide, the dosage of 50-100mg/L is preferred; as sludge remover, 200-300mg/L is preferred. Adequate organosilicon antifoaming agent should be added for this purpose. This product can be used together with other bactericide such as isothiazolinones, glutaraldehyde, dithionitrile methane, but it cannot be used together with chlorophenols. If sewage appears in circulating cooling water after adding this product, the sewage should be filtered or dredged out in time to prevent the sedimentation after the foam disappears.
Do not blend it with anion surfactant.
Package and Storage:
25kg or 200kg in plastic drum, or decided by clients. Storage for two year in room shady and dry place.
Safety Protection:
It has a little smell of almond without obvious stimulation to skin. In case of contact with skin, just rinse with water.